Copied!
What is SOF? Why is it important?
---
Date Published: 2019-09-13
Related Articles
Recommended Software
As a shipowner, ship management is a daunting task, especially when one seeks to maximize productivity with ship capacity and time use at each port call. In order to do so, at the completion of each port call, all port activities relating to the ship must be carefully documented and evaluated. One crucial document is the Statement of Facts (SOF). So what is the SOF and why is it important?
What is Statement of Facts (SOF)?
A Statement of Facts provides a detailed report of a vessel's activities from its arrival and cargo operation commencement to its departure.
The SOF description encompasses a variety of details such as:
The ship's arrival/departure dates and times
The Notice of Readiness (NOR) Tendered and Accepted
Time spent waiting for berth
Time spent for shifting berth
The cargo operations commencement or stoppage
Time spent for cargo operation
Any delays including weather, cranes down, strikes, or other activities related to cargo operations productivity
A complete SOF will also include:
The quantity of cargo loaded or discharged per day or per shift
The number of gangs working on that particular shift
This is usually completed and signed by the port agent. The SOF is also signed off by any related parties involved in the voyage and the onboard cargo including the master of ship and the voyage charterer.
Why is it Important?
In the case of voyage chartering, SOF plays a vital role in the calculation of laytime usage which determines if any demurrage or despatch amount is incurred.
SOF data without clarity or accuracy may result in a drawn-out dispute over any ambiguous statements allowing charterers to leverage laytime delays and shipowners to challenge a charterer's laytime statement.
Additionally, SOF data can be used in conjunction with a detailed timesheet to produce statistical reports on various subjects, including:
The numbers of hours worked per shift with the respective loaded or discharged cargo
The number of delayed hours with detailed events
Reports such as these are great resources for shipowners to evaluate port call productivity.
In summary, a completed SOF serves as binding proof of all port activities during the stay of the vessel. Any parties included in an SOF should take extra care to ensure that the SOF statement is completed accurately before signing it.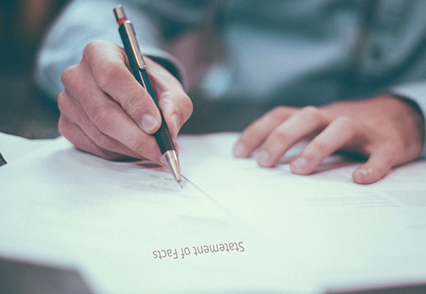 Recommended Software
Seatech provides Timesheet and SOF System (TMS) which not only provides the required SOF data mentioned but also includes timesheet features for working gangs. A timesheet is input by each gang working per shift with the activity details of their shift included. Seatech's web-based software can be accessed from anywhere and is also mobile-friendly.
The above information is for reference only. Seatech Systems Integration Inc. holds no responsibility and shall not be liable for any loss or damages in connection with the use of this information.